'I got the COVID-19 vaccine. Here's why.'
Michael Shusko, MD, MPH, FAAFP, FACOEM, FACPM | April 7, 2021
COVID-19
Dr. Shusko is a Family Medicine, Occupational Medicine and Preventive Medicine physician. He recently retired from the Navy after 35 years and is a Medical Director at GEHA, focusing on Prevention and Wellness.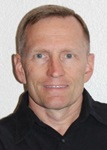 Updated June 1, 2021
Three COVID-19 vaccines are currently available in the United States, and more than 50% of Americans have received at least one dose of an approved COVID-19 vaccine.1 This is a critical step in moving through the pandemic and returning to some sense of pre-2020 normalcy. Everyone age 12 and older is eligible to get the COVID-19 vaccine. Visit vaccinefinder.org to find one near you. And I am pleased to report that when my turn came, I confidently chose to receive a COVID-19 vaccine. The science behind the need to vaccinate is clear, and the vaccine development process has been thorough, highly regulated and scrutinized as closely as ever.
Why vaccinate?
The COVID-19 vaccines currently authorized in the United States are effective in greatly reducing the risk of acquiring SARS-CoV-2, otherwise known as COVID-19. There's also some evidence that suggests fully vaccinated people are less likely to have asymptomatic infection and are potentially less likely to transmit COVID-19 to others. However, vaccinated people could still get COVID-19 and infect other people. The risks of COVID-19 infection, even in fully vaccinated people, cannot be completely eliminated as long as there's continued transmission of the virus within the community. That's why herd immunity is so important.
Herd immunity is when enough people in a community are protected from getting a disease because they've already had the disease or because they've been vaccinated. The percentage of the population who need to be vaccinated or have had the disease in order to reach herd immunity varies by disease. Once this happens, however, it's more difficult for the disease, in this case COVID-19, to spread from person to person. Herd immunity can even lead to the protection of some people who can't be vaccinated, such as those allergic to the vaccine or newborns.
By the end of May 2021, more than 33 million Americans had contracted COVID-19 and about 167 million of us had received at least one dose of a COVID-19 vaccine. With more than 330 million of us living in the United States, it's important that we continue seeing greater uptake of the COVID-19 vaccine.
What to know about COVID-19 vaccine safety
The development process for the COVID-19 vaccine was accelerated, but still followed the same process as other vaccines and drugs we know and trust.
Pre-clinical
Vaccine development starts with basic scientific research, discovery and pre-clinical studies that help predict potential effectiveness and outcomes. In the case of COVID-19, researchers were able to quickly get to potential vaccines because of previous research on related viruses like SARS and faster, more innovative ways to manufacture vaccines. It was this critical head start that allowed us to get to clinical testing with record speed.
Clinical testing
All vaccines, including the COVID-19 vaccines, must undergo three phases of clinical trials before they can be licensed for use in the general public.
Phase 1: A small trial involving 20 to 100 volunteers evaluates basic safety and identifies common reactions, if any.
Phase 2: This trial involves several hundred participants and gathers more data on the effectiveness of the vaccine. It can also help determine how many doses are necessary and a profile of common reactions.
Phase 3: Unless the vaccine is deemed ineffective or unsafe in Phase 1 or 2, the vaccine goes out to several hundred to several thousand more volunteers for Phase 3, which measures both safety and effectiveness. Researchers can identify true reactions in this stage by comparing those in the vaccinated group to those who have not received the vaccine.
Regulatory review and approval process
When these trials demonstrate safety and effectiveness, several bodies including the Food and Drug Administration (FDA), Centers for Disease Control (CDC) and the Advisory Committee on Immunization Practices (ACIP) review the data and provide approvals, licensure and recommendations for use and distribution.
Diligent work has gone into the development of all three COVID-19 vaccines currently available to us, with a potential fourth on the horizon. I appreciate the scientists who created them, the organizations that funded them, the volunteers who participated in the clinical studies, and the regulating organizations that conducted a thorough and expedient review.
Understanding the science behind herd immunity and vaccines and how they can work together to help bring an end to the pandemic, I was willing to do my part by getting vaccinated. I encourage all GEHA members to consider doing the same.
---
1 On April 12, 2021, the CDC and FDA recommended a pause in the use of the Johnson & Johnson vaccine out of an abundance of caution, based on a review of data involving six reported U.S. cases of a rare and severe type of blood clot in individuals after receiving the J&J vaccine. Read the CDC release
The information contained herein is for informational and educational purposes only. This information is not a substitute for professional medical advice and if you have questions regarding a medical condition, regimen, or treatment you should always seek the advice of a qualified health care provider. Never disregard or delay seeking medical advice from a qualified medical professional because of information you have read herein.